MCH Recertification
Professionals who receive the MCH credential must earn annual continuing education credits in order retain the MCH status.
A wide variety of courses, workshops, and events are offered each year to ensure that every MCH has an opportunity to learn about particular areas of interest, as well as the latest in industry developments, newest products, and best practices.
"Customers ask lots of questions about their home landscapes, design issues, plants that aren't doing well, etc. Studying for and passing the MCH exam helped me gain the knowledge I would need to answer these questions confidently, and the continuing education requirement helps me stay current."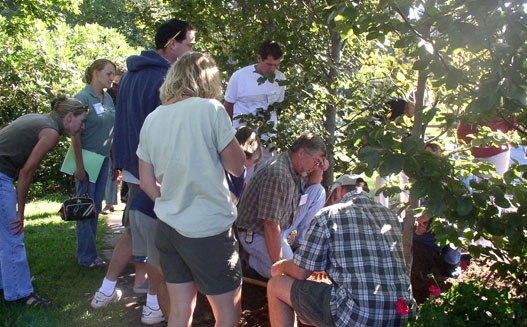 Recertification is achieved by earning a minimum of 8 continuing education credits annually through participating in qualified MNLA educational programs. Some credits may be earned via outside programs as well, but pre-approval is required for non-MNLA sponsored programs: please inquire to be sure the program you're interested in will qualify toward your credit requirements.
Click here for a mail in MCH Credit Reporting Form or click the button below to submit the form online as a current MNLA member or non-member.
Be sure to check the event calendar often to see a schedule of qualifying programs.
---
MCH Credits
Show customers you are qualified experts
Download the Ask an MCH brochure and promote your certification!